DESIGN YOUR CUSTOM POOL
At Haven Outdoors, we design distinguished, custom swimming pools centered on your wants and needs.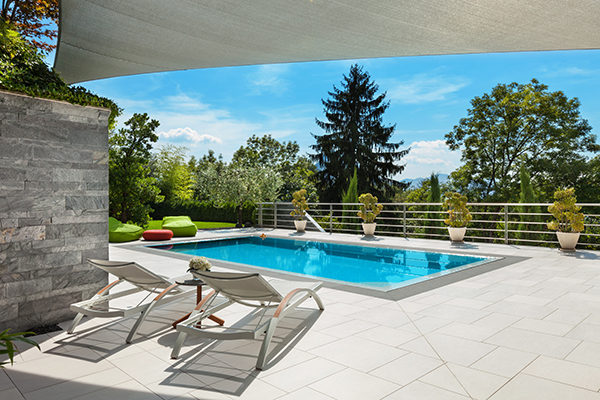 Swimming pools are fun oases in the summer months, but when it comes down to it, they can be costly to build and maintain. That's why it's essential you entrust your pool design and construction to a team of experts who are skilled enough to properly plan and execute the endeavor.
There's a wide variety of customization options on the market today. At Haven Outdoors, we can provide you with any feature you wish.
You'll want to consider how these features integrate with the pool area, design, and yard as well. The options are endless, but we can help select design features that will blow you away. Whether it's simple or luxury you're seeking, you are in good hands with Haven Outdoors.
Along with these stunning features, there are other, more practical design factors to take into consideration, such as size and shape, depth and volume, how to get in and out, and more. Pools contain a lot of water, which means they place a lot of pressure on the pool shell. You don't want to take any chances, which is why it's essential a trained structural engineer is involved in the design process.