WHAT WOULD IT LOOK LIKE?
How would you want to feel? Can you imagine where you would unwind after a long day at work or invite friends and family over on the weekends? 
Like the clients we serve, we provide one-of-a-kind comprehensive services and solutions for pool-building and landscaping in the Atlanta Metro and Northern Georgia area. With 4.9 stars on Houzz, click here to read a few affirmations and reviews that our past clients have noted about our company performance.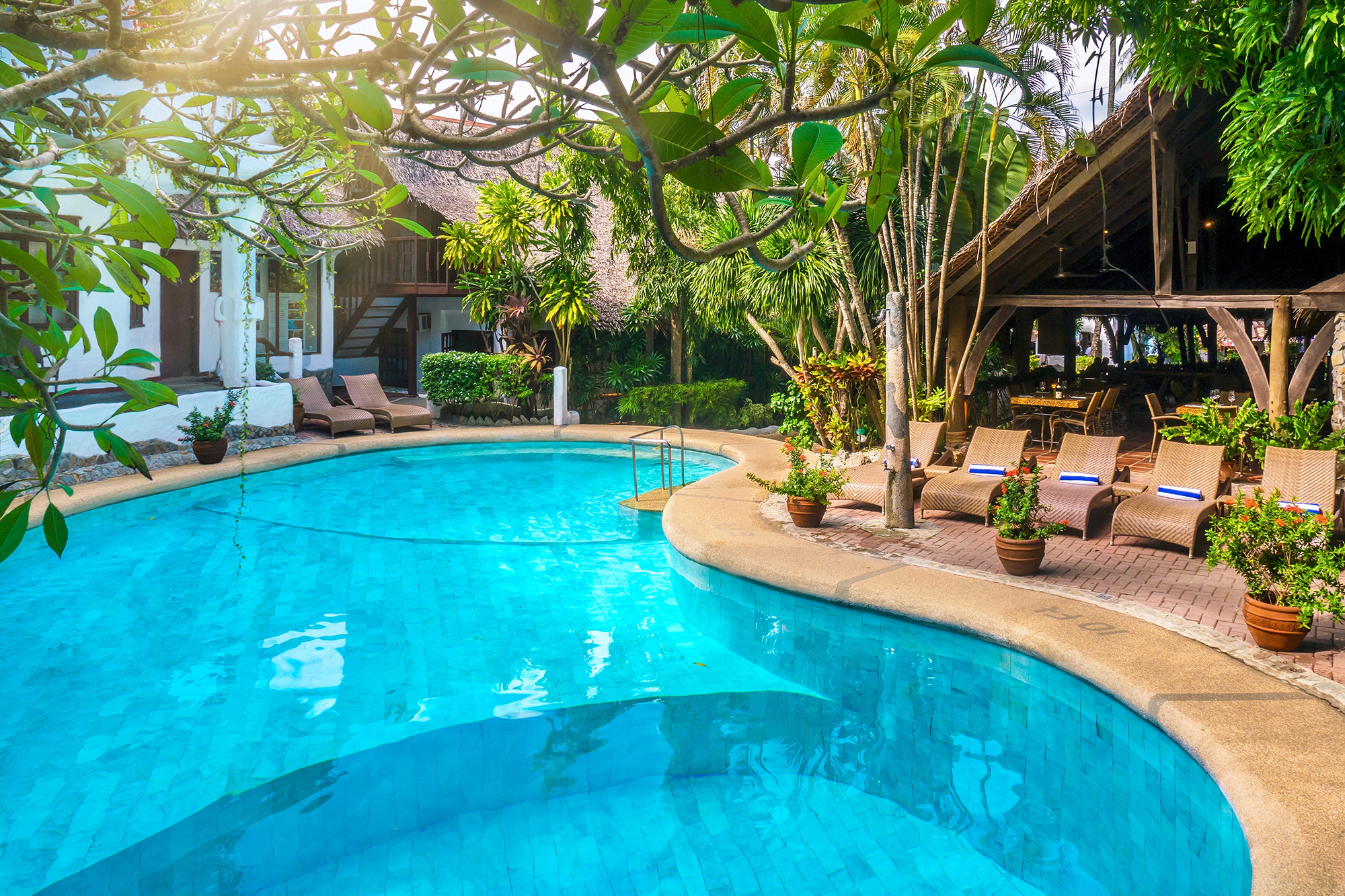 Today, there is a vast assortment of customization options on the market. At Haven Outdoors, we can provide you with any feature you wish.
ADD ARTISTIC TOUCHES
It doesn't matter if you are a fuss-free minimalist or like to let colors, shapes, and tones do the talking. Our pool designers can help your vision come to life.
Pool mosaics and colored quartz interior finishes:

Even with a pool design, it's what's inside that counts. Boring white pools are a thing of the past. Instead, consider jazzing up the interior surface of your pool with what makes sense to you.

Decorative fences or gates:

Although fences and gates primarily serve as a safety feature, there's no reason why they can't be decorative and downright beautiful.

Nature-inspired touches: When done the right way in well-executed sections, greenery, flowers, and shrubs can breathe life into your backyard.
WATT'S UP WITH POOL LIGHTING?
Are you asking yourself, "Is pool lighting really essential?" Good question, and in short, yes, for two reasons: function and form. Whether you decide on minimalistic or complex light features, lighting in and around your pool is essential for adding dimension and illuminating walkways, the pool itself, and more.
WOW-FACTOR WATER FEATURES
Are you team jets or spouts? Why not both? Really, it's up to you about how you want to incorporate an extra dash of tranquility to your pool area:
Natural water features:

Rock waterfalls, grottos, and other manufactured natural features can add sweet serenity to your space.

Water fountain with fire vessels:

Blend the elements to create a dramatic, distinguished look.
SET THE SCENE WITH IDIVIDUALIZED FEATURES
Although the popular saying is "life imitates art," the art of design should actually imitate life. While there are many ways to dress up an in-ground swimming pool, consider the overall appearance and function of your ideal poolscape: 
Multiple seating options:

Multiple places to lounge (including tanning shelves to soak up the sun!) can add dimension and utility to your outdoor area.

Activity-based design:

Slides, volleyball nets, and basketball hoops! Oh my! The sky is the limit when it comes to entertaining your guests of all ages.
LEARN MORE ABOUT YOUR POOL DESIGN
Are you jaded by terrible customer service and poor workmanship in the Georgia pool-building industry? If so, Haven Outdoors can be your trusty, professional pool builder in Duluth, GA. With years of expertise and experience, we provide reliable pool solutions, landscaping, and more.
Don't wait for a second longer. Speak with a representative by calling 770-417-8737 or contact us right now.